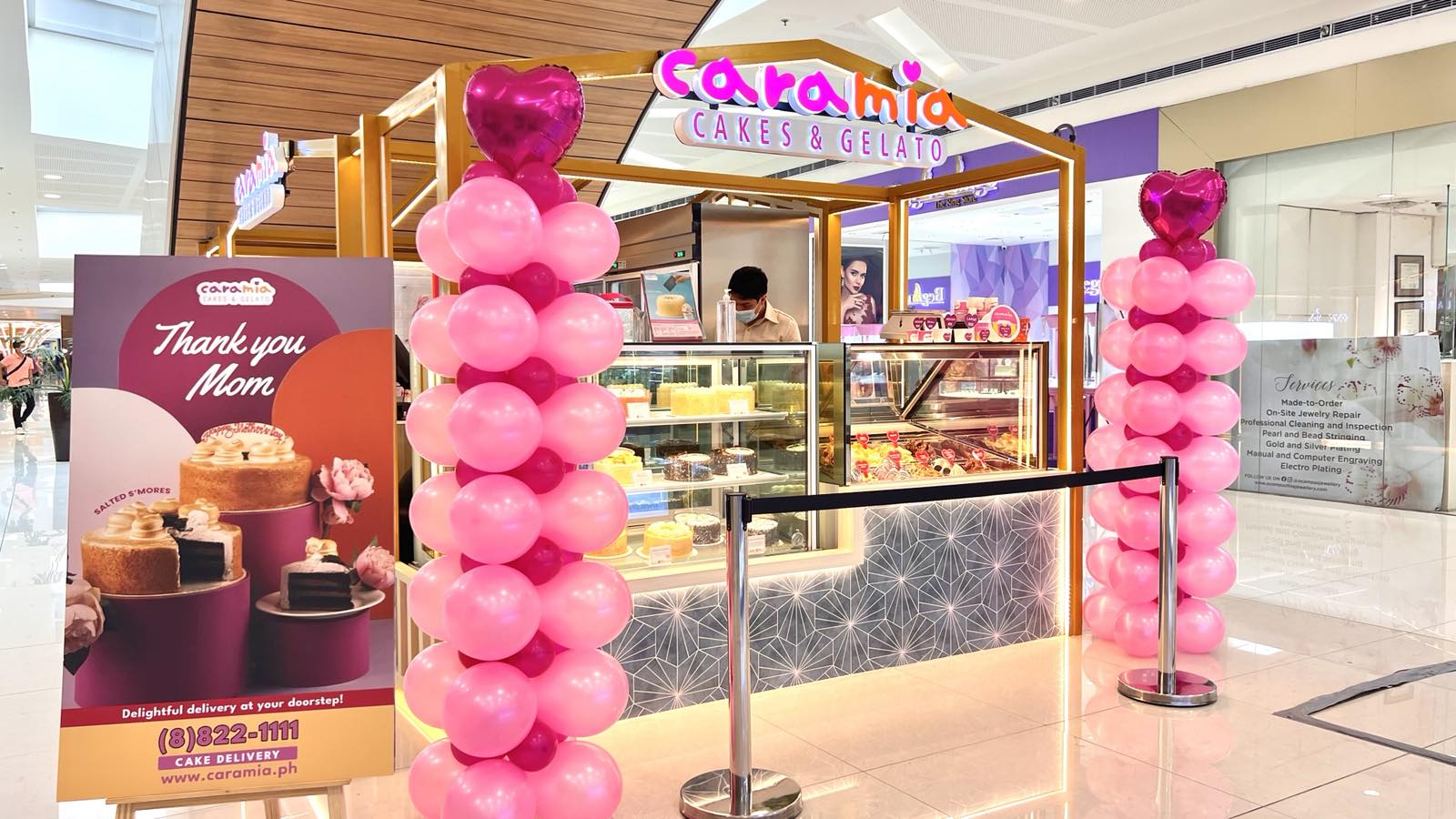 Kiosk
The simplest and easiest franchise model to manage. Perfect for take-out orders for those customers who are on the move.

Product Line:
- Cakes and Gelato

Size: Around 15 square meters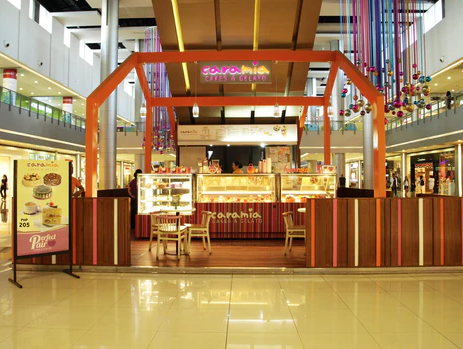 Parlor
Need a break from shopping? The Parlor is exactly the type of model you need to sell to frequent mall-goers.

Product Line:
- Cakes and Gelato
- Coffee and Gelato based beverages
Size: 25-35 square meters. (Ideally island style kiosk with seating in malls)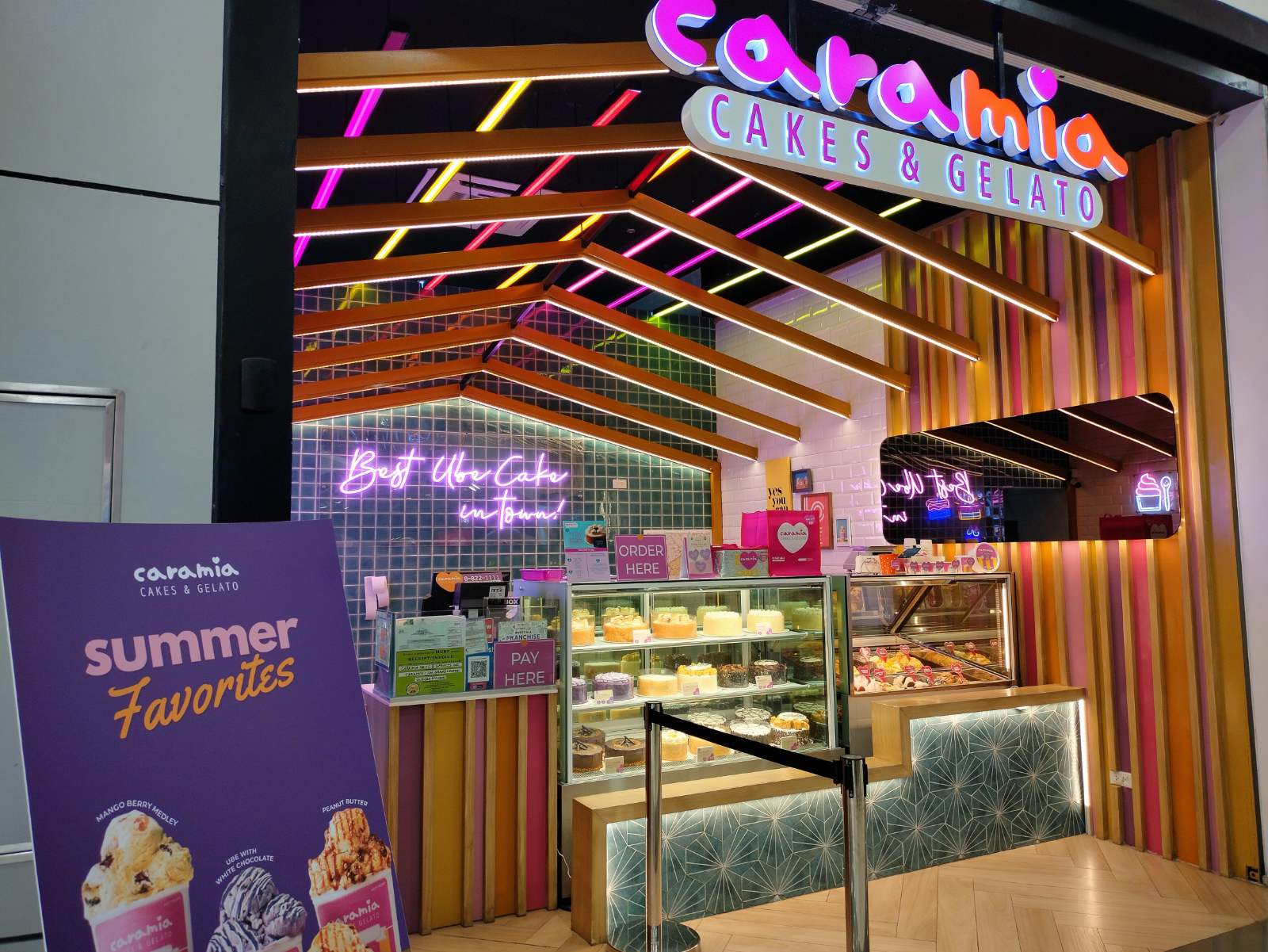 Inline store
Create the perfect space with inline stores! This franchise model brings a different kind of customer experience. Generally, it's located in a retail space that is side-by-side with other tenants.


Product Line:
- Cakes and Gelato
- Gelato based beverages
Size: Minimum of 40 square meters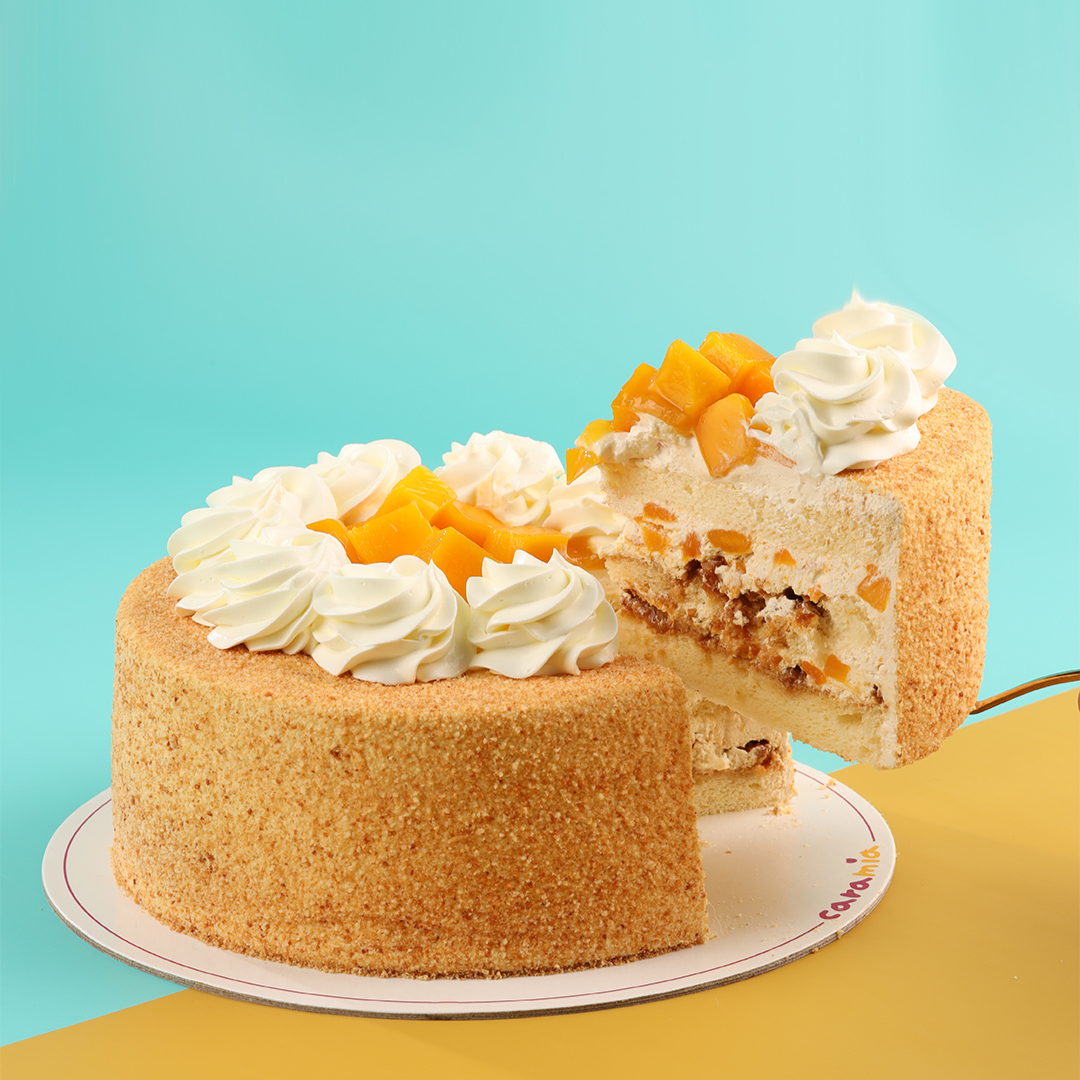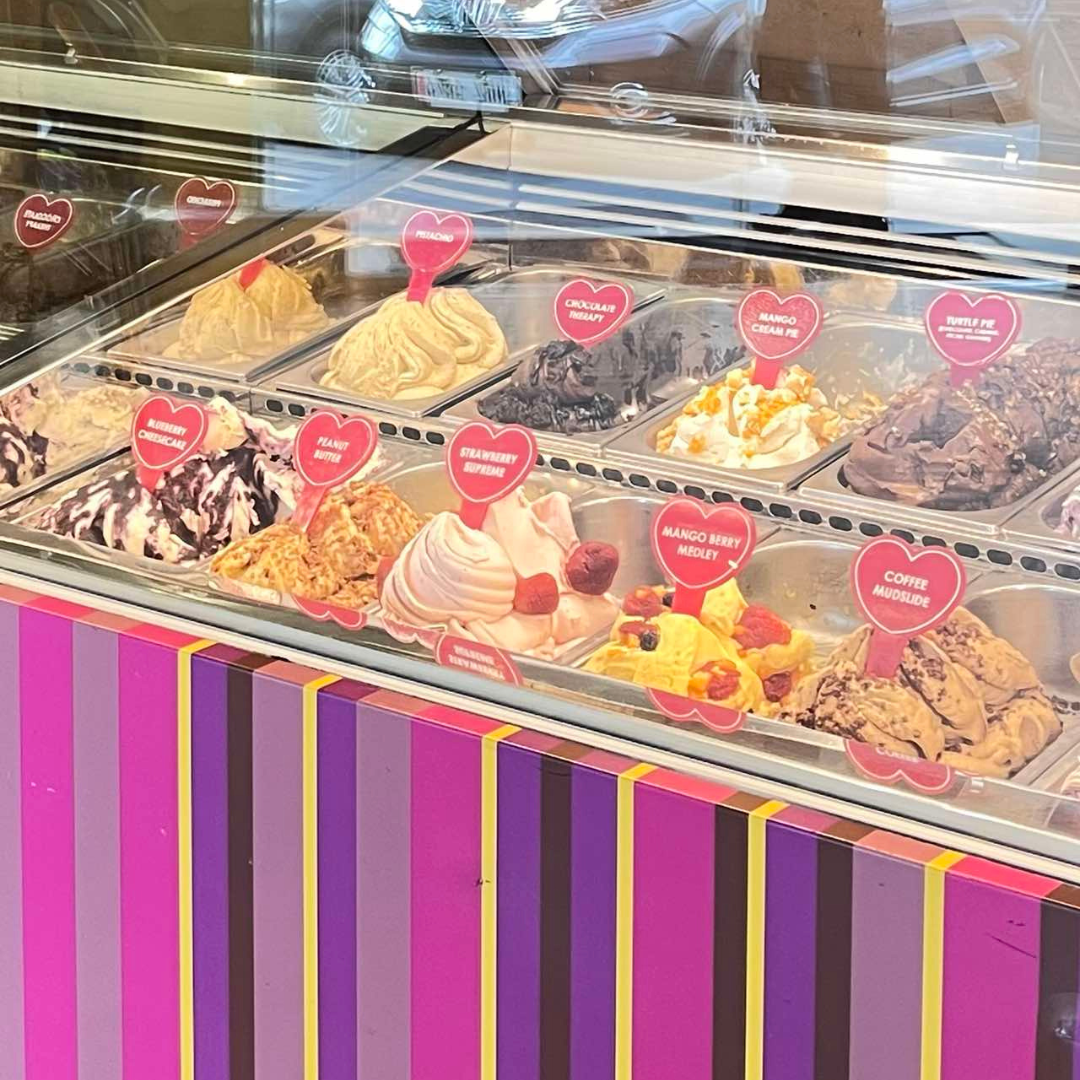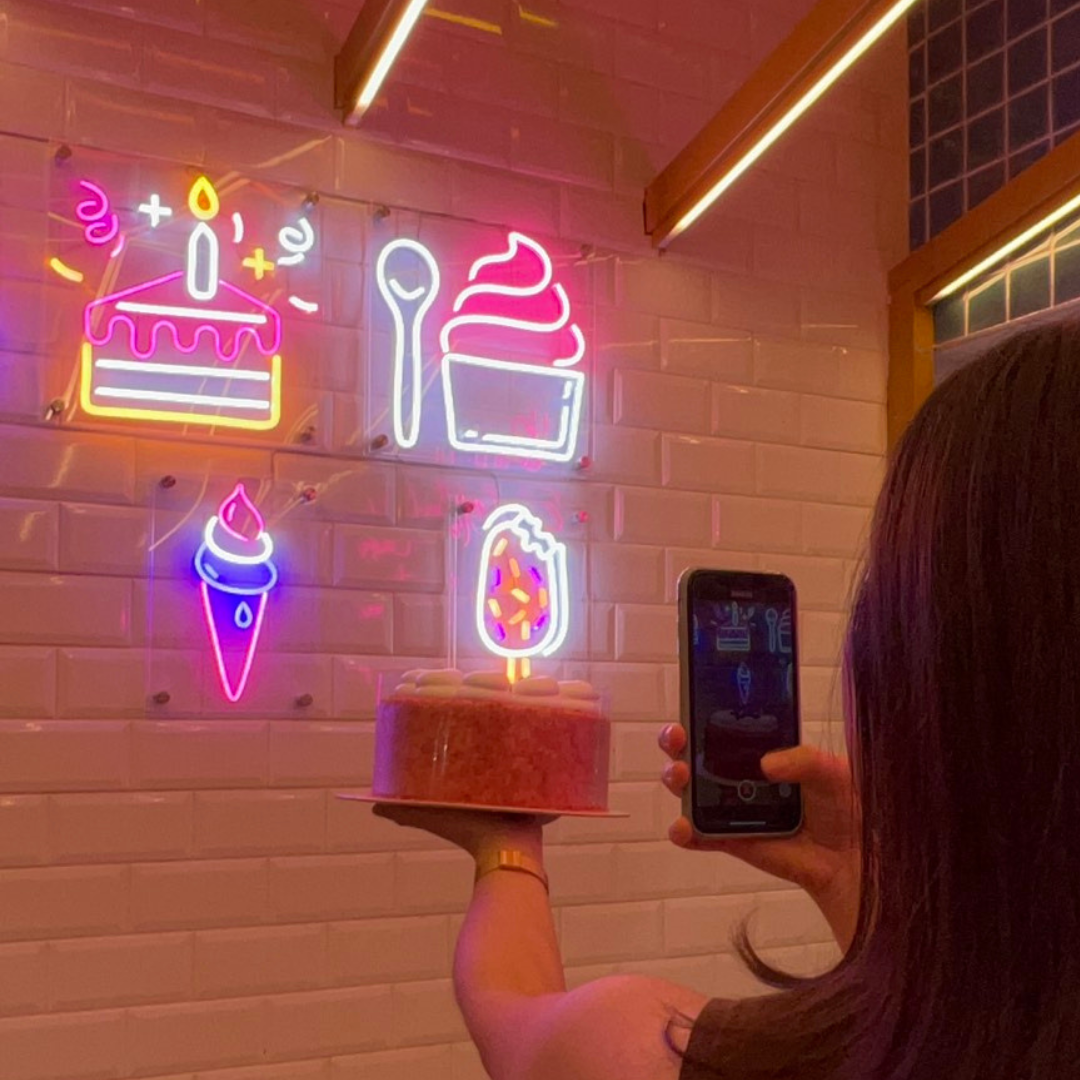 What are the requirements to becoming a Franchisee?
The most important criteria for us is that the franchisee is passionate about our products and believes in our brand. We place a lot of importance in the quality of our products and there is a lot of emphasis which we will be giving to handling our products and managing daily operations. It's not rocket science but it does entail a lot of time and commitment from a franchisee and we want to make sure that this can be extended to whoever will be granted a Caramia franchise.

We are looking for franchisees who will be hands-on in the daily operations of the store. Our brand and model needs a lot of attention to detail and we want to make sure that our Franchisees work with us as partners to be able to strengthen our brand. It would be helpful if the Franchisee has managed other food concepts before but this is not necessary. What's most important to us is full commitment to the franchise and working with someone who can manage their own stores properly.
How much does it cost to franchise Cara Mia?
The cost to build and operate a Caramia franchise outlet has the following price ranges. Please refer to the Store models subsection for more information on the various models.

Kiosk: Total Investment: Php 2.5 – 3.0M
Parlor: Total Investment: Php 3.0 – 3.5M

The total investment cost already includes franchise fees, store construction, furniture and equipment, signage and pre-operating expenses. However, the investment cost may vary slightly per location (Provincial, Greater Manila area or Metro Manila).
How much are the Royalty and Marketing Fees?
The monthly royalty fee is 5% of Gross Sales. There is also an additional monthly Marketing Fee of 1% of Gross Sales.
How long is the term of the franchise agreement?
What areas do you franchise in?
We are currently focused on franchising in locations within Metro Manila and the Greater Manila Area. We currently do not franchise in the VIS-MIN region but are looking to go there in the coming years.
Do we need a location when we apply for a Franchise?
It would be better if you already had a location, however we also do entertain serious franchisees who do not have identified locations yet. We have a very comprehensive pool of potential locations with the major mall developers and can match based on our new store location criteria and that which is convenient for the franchisee.

At the moment, we are no longer franchising out stores in the Metro Manila area but we are open to franchising in the Greater Metro Manila area
What is your Return on Investment (ROI)?
This can vary greatly depending on the location of the store, rental rates and ability of the franchisee to manage operating expenses. We closely assess locations though before we approve a space for a franchisee. In our minds, we will only approve a space if we are fairly confident that ROI will be achieved within 2 years.
Talk about your brand
If you are selected as a franchisee after our comprehensive pre-screening process, you can expect the following:

Store Layout and Design:
We believe that the layout and design of a store is critical to its success. Therefore, we have on hand certain architects that we can recommend to help with the design phase of your franchise. On the other hand, we are also very willing to work with any architect that you, our potential franchisee, may have in mind for your store's design. We do however have an overall look and design guidelines which we follow to ensure that the overall look and aesthetic of each store is consistent with our Brand.

Construction:
During the construction of your franchise, Caramia will help out by providing the specifications and suppliers for the much needed equipment, including the store's freezers and display showcases. In addition, we will be coordinating closely with your selected contractors during actual construction.

Extensive Training:
Besides the training of managers and operations personnel, we will also be available to assist you in determining the appropriate numbers of employees needed for your store. We'll be there to conduct training for you as the franchise owner as well as your employees. Included in our comprehensive month long training program are modules in managing inventory, product handling procedures, Point of Sales POS training, customer relations and cash handling.

On-going Partnership:
As you start to run your store, you'll get added support from our team as it relates to continuous customer base building processes to help strengthen your sales. We will provide guidelines on local store marketing activities to help generate trial and sales. We work constantly with our franchise partners to help strengthen and further enhance our Caramia brand as well as coordinate our marketing activities which we implement for the brand on a national scale.
Interested to learn more about franchising our brand? If you have further inquiries feel free to send us a message or email us directly franchise@caramia.ph